We are not certain about anything here, but Guido either stealthily crept back in OR he moves between space/time dimensions. He turned up in a place I had searched many, many times. He does look a little frazzled.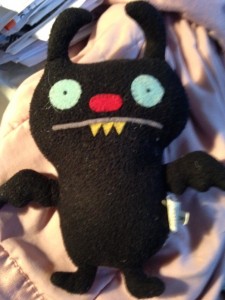 Frankly, he looks a little spaced out.
But this is not the end of the story. HE WENT MISSING AGAIN. This time it was a short absence, but possibly a more dangerous one, seeing that he turned up in a bag that contained scissors.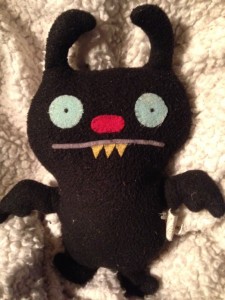 He demanded to be placed on sheepskin for contrast and we have posted a Bat Watch; if the alarm sounds, the Home Front Light Horse Brigade is ready to spring to action.