Two of last colorful views – for Pottermom and Quentin, of course:
Red leaves:

These leaves are actually purple.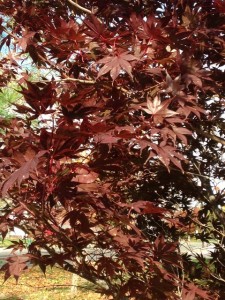 Well, maybe you can see the purple better here, but it's not much better.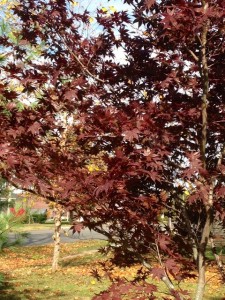 And then there are these pictures:
Part of my pile at the edge of the street and driveway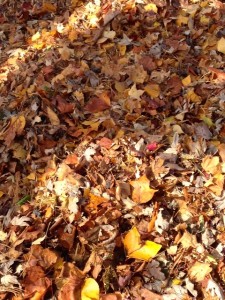 Part of the pile by the curving sidewalk next to the driveway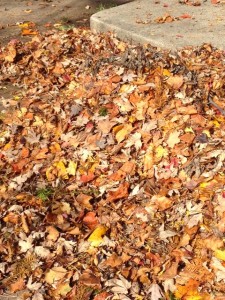 This makes them look smaller and you can't see the ones just in the street beyond the curb, but, really, it's a lot.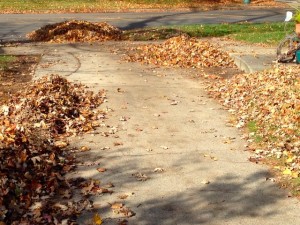 Yes it was a lot of raking, but I felt connected to my mother and father and grandparents who worked very hard and had the same idea expressed by Lauren Bacall in a blog interview:
She leans forward and pokes a finger in my chest. "Remember what Bogie and my mother both used to say: 'Character is the most important thing. All that matters is character!'"