When I was looking up information on Amelia Earhart, I automatically typed AmeliaJake into the search bar, and I found myself staring at: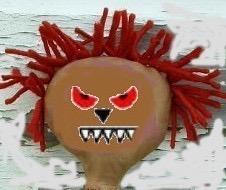 Okay, I guess it's a sign.
Then, wondering what would happen if I searched AmeliaJake images on Bing, I found this from The New Yorker: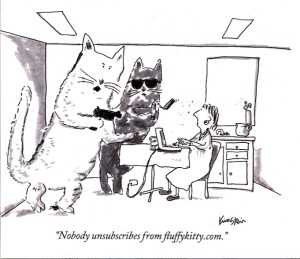 Yep, I must have posted that somewhere along the line.
I have now backed away from search engines and think I'll just go check Amazon.com. Of course, that can be unnerving; they track what you have viewed and offer suggestions based on that. Sometimes, I look at what comes up and drop my head. I suppose I should seek out some "normal" things on the site so maybe I'll slip below the radar of those Internet police looking for candidates for the Group W Bench (made famous by Alice's Restaurant. Okay, now I've gone and done it.