It's a given that AmeliaJake is sarcastic, and can be so in an extremely cutting way. It comes so easily.  I am going to show you a picture: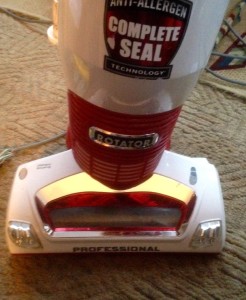 I will type: Hi, I'm a vacuum, but AmeliaJake's the sucker. Now, of course, there is not much to that. However, if I chose to do so, I could walk the situation six times around the sarcastic block and still have trips left in me. But, I cant . . . sink . . . that . . . low. But I want to. (Oh, by the way, it has nothing to do with any sort of vacuum review)
Now, if I had real true blue, prime time, award-winning character, I wouldn't write anything at all. I have middling character so I had to mention it OR I WOULD EXPLODE. I still may; this may not be enough. Sigh.