When my older son was five, he went out trick or treating on an Air Force base in our closely monitored living area. Because of that circumstance, I figured I could walk a few steps behind and  give him a feeling of independence. We were puttering along when like a flash a Doberman Pinscher dashed across a front yard and flattened my son in his Raggedy Andy costume. Yes, he had red yarn hair, a checkered shirt, blue shorts and red and white striped stockings – and there he was on his back with the fore paws of the dog on his shoulders and the back paws bracketing his legs.
He wasn't screaming; he was stunned. I was stunned and much to my discredit, sort of glad I was walking about three feet behind him. The owner was out immediately and called him off and I think my son got a lot of extra candy. It was a sight to behold, almost surreal.
What prompts me to write about this is that I saw a post by a Doberman owner complaining because a Newfoundland took advantage of an open garage door and scooted across the street. The latter's owner apologized and assured the lady that the dog was nice, and I guess from the post, she actually was. However, the author of the post closed with a huffy statement.
I decided to research a bit about the breeds and you can see it below.
The Newfoundland dog is a large working dog. Newfoundland dogs can be black, brown or white and black or gray. However, in Canada, the country of their origin, the only correct colours are black or white and black.
Wikipedia
NOW the Doberman:
The Doberman Pinscher, or Dobermann, or Doberman, is a medium-large breed of domestic dog originally developed around 1890 by Karl Friedrich Louis Dobermann, a tax collector from Germany.
Wikipedia
The Doberman is not listed on the website concerning kids. However, there is this
site
, in which you can find the people who say Dobermans are all right with kids adding this caveat:
These breeders and owners agree that as long as the Doberman is very well trained and the children are taught to respect the dog, everyone can get along happily.
I don't know; I may be prejudiced for I remember a sprawled Raggedy Andy and then there was that movie The Boys From Brazil.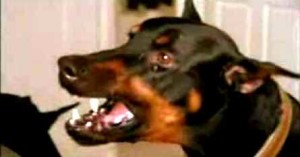 credit to this
site
Add that to this: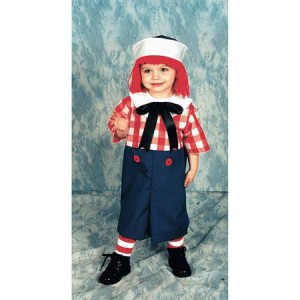 from this
sourc
e.