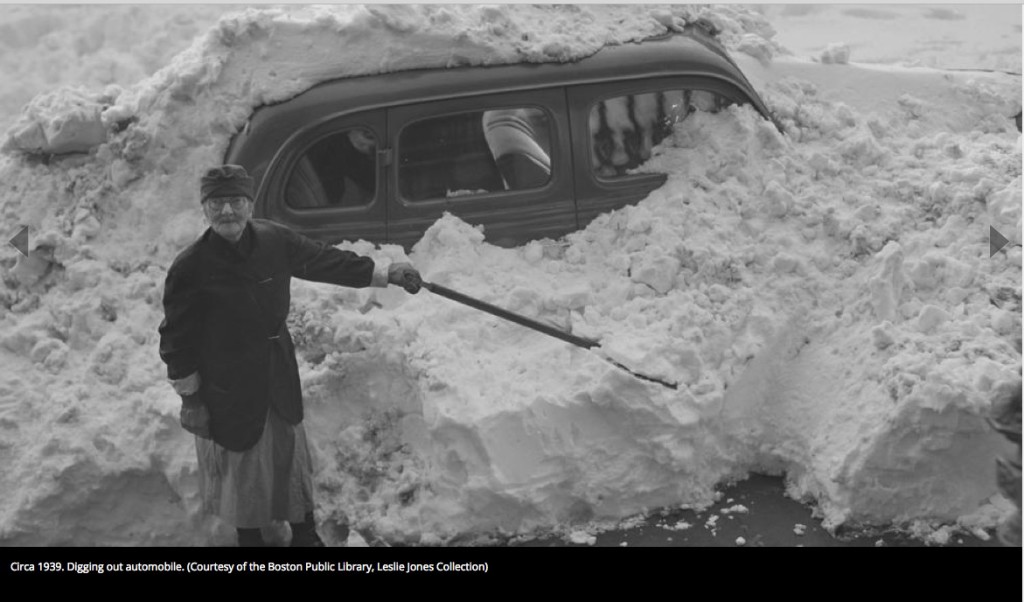 I found this picture on a news site on the Internet; I imagine quite a lot of people viewed it. It took me a moment, though, to realize that was a dress sticking out from under the coat. This digger was a woman. My mother was a very good-looking woman, and, frankly, I don't see the same lines of beauty in this woman's face. I do see determination and my mother had that; she dug out after the blizzard of "78. She dug out every year – one shovelful at a time.
When she died, the people across the street told me at her visitation that the previous winter she had dug out a place for the mailman and the snowplows kept closing it up – so she climbed up on top of a snow ridge and wouldn't let the next plows mess it up. She would have been 82 that year, and I'm certain she was dressed as if she could have been on the slopes at Aspen.
She had spunk and class; I have a temper and wear about anything. I'm certain I was a disappointment to her, but one thing though, I can shovel. Maybe that can be my epitaph.