I have been packing things up and prioritizing where I put them; translated, that means, I am trying to minimize the amount of digging I will need to do when it suddenly occurs to me that I must have my paws on something.
This morning I came upon a Red Hots box that had been a gift: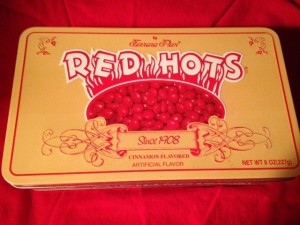 I like to stash things in these types of boxes – metal tins and wooden cigar boxes and whatever – and I wondered what was in this one. It didn't rattle, but it had weight. And I opened it: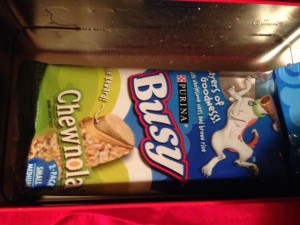 A package of Busy Bones for Shane; he could smell them through the wrapping so I put one pack in a tin box. And there it has stayed. And then I cried.
Shane's sudden death – it has latched onto so many other deep feelings. I have no real idea why, but there it is. Maybe Shane gathered the spirits of loved ones in his heart.
It is less than a week until the year's marking of his passing. I am not the only one mentioning it. Maybe we need to have an old-fashioned wake.