I put a pun in the post title . . . because I'm AmeliaJake and I can't help it. I am just remarking on it, because, well,  I know it probably gets tiresome and I'm sort of sorry.
Okay, on with what I was going to say. About 20 minutes ago, I wasn't going to say anything because I was feeling really, really low. I don't think it was sorry for myself low; I think it was just concern for someone who I just can't seem to help low.
But, I looked out on the front step and there was this box from Iowa, from Sue, the mother of the girl featured on the left sidebar.
Scarves!!! I had to take pictures – of the fringe and the colors and her card. (I have blotted out the personal information, but I'm certain if you would like to commission something knit, I could pass it along.) I asked her to make these because she made me a shawl a while ago is soooo great and comfy and gets lots of compliments.
I'm thinking of exploring the idea of commissioning her to make me several loosely knit colorful berets to wear inside this winter so I can color my head if not my grey hair.
I really, really like them; I guess that's obvious. I don't think my iphone camera does them justice, but I was in such a hurry to get these pics taken and posted . . .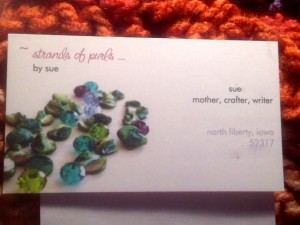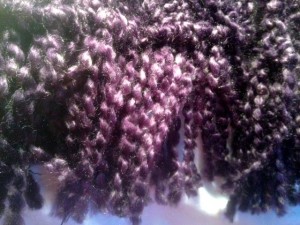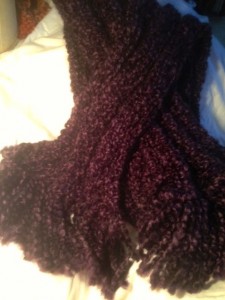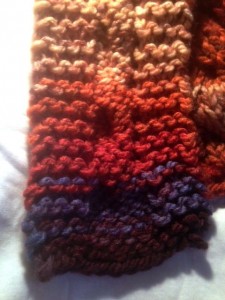 Gosh, the sun sure did come out today.